Breeze Dried™, The Original Patented Lumber Drying Stick
With an Improved Anti-slip Feature
Less-than-Truckload Shipments to the USA Now Available at
UC Coatings

Get Pricing
Stop Worrying about Sticker Stain.
Our ANTI-SLIP profile is NOW AVAILABLE on all Breeze Dried™ sticks.
The new and improved design has been rigorously tested and is proven to decrease lumber slip while using authentic Breeze Dried™ sticks.
Drying Lumber is a Breeze
Breeze Dried™ Sticks are designed to increase air flow between the stick and lumber. Uniform grooves and ridges run the width of the sticks to let air flow freely, unlike fluted sticks that have only one groove.
Save High Value Material
Breeze Dried™ sticks are the safest stacking sticks to use on wide and high grade lumber to reduce, or eliminate sticker stain. Don't risk your high value material with anything else!
Breeze Dried™ Crossers
Reduce, or eliminate crosser stain on the top and bottom of bundles by placing authentic Breeze Dried™ crossers on top and underneath. Breeze Dried™ crossers incorporate the same patented designs as all Breeze Dried™ sticks.
High Grade Quality
Breeze Dried™ sticks produce the highest possible quality grades from each dried lift of lumber without the worry of sticker stain.
Save on Process Costs
With Breeze Dried™ sticks air drying can successfully replace the fan drying, and repiling process saving up to 50% in kiln costs.
Custom Sizing Available
Breeze Dried™ sticks can be tailor-made to your specifications so you can achieve maximum capacity in your kilns.
Sticks Specifications
| Length | Thickness | Width |
| --- | --- | --- |
| 4′ | 3/4″ or 7/8″ | 1 ¼" |
| 6′ | 3/4″ or 7/8″ | 1 ¼" |
| 8′ | 3/4″ or 7/8″ | 1 ¼" |
Custom Sizes Available –
Click on 'Get Pricing' below or call for Custom Size Inquiries.
Crossers Specifications
| Length | Thickness | Width |
| --- | --- | --- |
| 4′ | 4″ | 3″ |
| 6′ | 4″ | 3″ |
| 8′ | 4″ | 3″ |
About Breeze Dried Inc.
The Original and Still the Best – Since 1995
The development of the Breeze Dried stick dates back to the early 1990s when lumber companies and customers were unhappy with the persistent problem of sticker stain. Sticker stain was degrading lumber prices significantly, and none of the past attempted solutions were working.
So, Breeze Dried began to experiment on a new concept of an air drying stick with a pattern to reduce the amount of stick surface touching the lumber, which prevents staining, and to allow air flow to improve lumber drying. Several designs and materials were tested but finally a very effective stick design was created that successfully reduced or eliminated stick stain. Breeze Dried patented this industry-changing product and took the sticks to market in 1995.
The Breeze Dried sticks were very well received by the industry, by sawmills, and by lumber producers across North America and on other continents as well.  Close to 100 million Breeze Dried sticks have been produced and are being used by mills across North America and Europe.
---
---
We're excited to announce that UC Coatings LLC is the exclusive authorized dealer of Breeze Dried Sticks in the USA! UC Coatings will be distributing "Less-Than- Truckload" quantities of Breeze Dried sticks and crossers for USA customers. If you are located in the USA and interested in LTL please contact UC Coatings.
---
---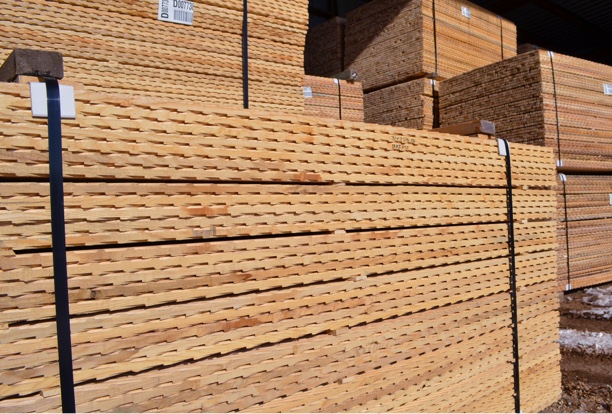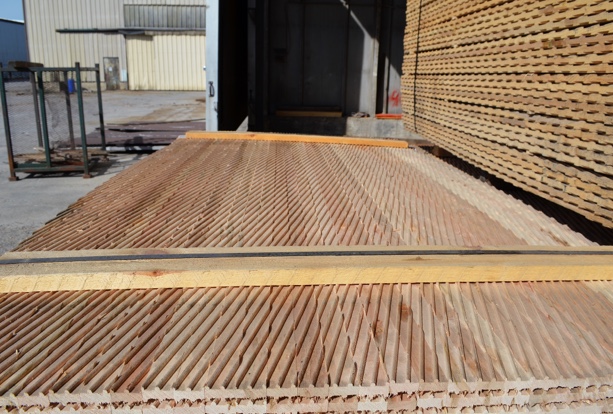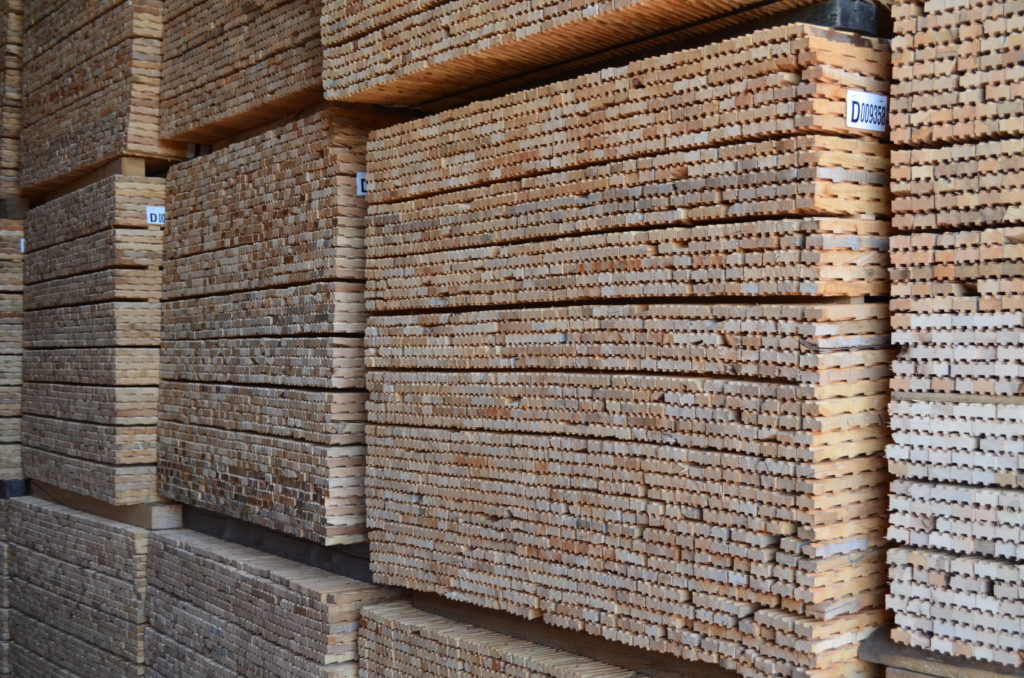 Call or Email for a Quote
We ship throughout North America
We ship within 2 days of order